Learn How to Improve TFT-Based Flat Panel Designs with the Unique SmartSpice 4-Terminal TFT Model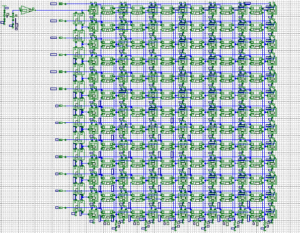 Many TFT technologies in the market today are based on 4-terminal devices. In contrast, the SPICE simulators from other vendors can only support 3-terminal TFT compact models. Although one can model a 4-terminal TFT device using a 3-terminal TFT compact model, this scenario is far from ideal, can create a burden to the modeling team, and it can be a limiting factor to the design team. FPD vendors might also develop their own 4-terminal TFT compact model and simulate with it at SPICE level using the Custom Model Interface (CMI) technology, but very few vendors have the expertise and resources to do that.
In this webinar, we will describe SmartSpice's 4-terminal TFT compact model. Unique in the market, we present some of the characteristics of this compact model, and some of the degrees of freedom that it brings to both the modeling and the design teams. Because this  model is highly adaptable, SmartSpice customers have adopted it for the simulation of devices based on a range of technologies, such as amorphous silicon, polysilicon, organic, and metal-oxide TFTs; LTPS, LTPO, and flexible display technologies; to name a few. By adopting SmartSpice's Unique 4-Terminal TFT Model, you can enable your FPD team to improve the quality of your designs in ways that no other simulator can offer.
What You Will Learn
An overview of the Silvaco SmartSpice 4-Terminal TFT compact model
How to use the 4-Terminal TFT compact model in the real world
Variety of display technologies supported
Improving overall development productivity and accuracy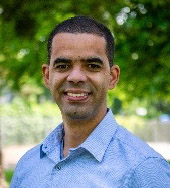 Dr. Jody Matos is a Ph.D. Computer Scientist who is passionate about research and development of software and hardware designs. Currently, he is the Director of Circuit Simulation at Silvaco, where he has been managing leading-edge R&D and business-related projects for EDA tools. His current tasks are mainly related to circuit simulation and analyses on analog, digital and mixed-signal IC designs.
Dr. Matos received a Ph.D. degree in computer science from the Federal University of Rio Grande do Sul (UFRGS), Brazil, and a M.S. degree in microelectronics from the same institution. He has co-authored 30+ research papers and patent applications that mix knowledge of both computer science and microelectronics. Dr. Matos has also served as an expert reviewer and on technical committees of several renowned journals and international conferences in the fields of design automation.
Display designers, Analog Circuit designers, CAD and SoC design engineers, product managers and engineering management in the circuit simulation field, and students new to circuit simulation.
When: April, 28 2022
Where: Online
Time: 10:00am-10:30am-(PDT)
Language: English