Learn How Silvaco's SmartSpice is Getting Faster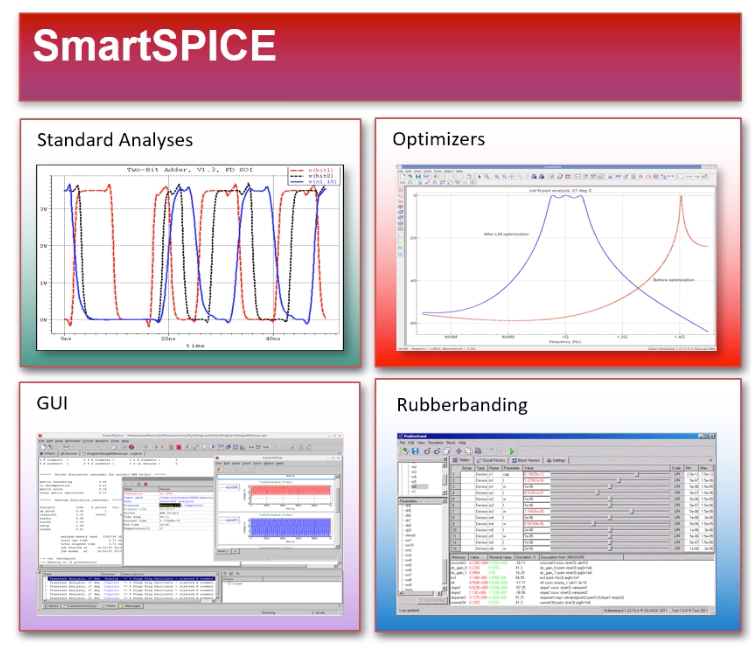 In this webinar, we present (1) a general overview of SmartSpice, our SPICE simulation tool; (2) what is new on SmartSpice 4.44.3.R, our latest yearly release; and (3) a brief introduction of what can be expected for our next yearly release.
Attendees will have a better understanding of how SmartSpice continues to go faster, consume less memory, and provide advanced modeling and analysis of analog circuits.


Dr. Jody Matos is a Ph.D. Computer Scientist who is passionate about research and development of software and hardware designs. Currently, he is the Director of Circuit Simulation at Silvaco, Inc, where he has been managing leading-edge R&D and business-related projects for EDA tools. His current tasks are mainly related to circuit simulation and analyses on analog, digital and mixed-signal IC designs.
Dr. Matos received a Ph.D. degree in computer science from the Universidade Federal do Rio Grande do Sul (UFRGS), Brazil, and a M.S. degree in microelectronics from the same institution. He has co-authored 30+ research papers and patent applications that mix knowledge of both computer science and microelectronics. Dr. Matos has also served on technical committees of several international conferences in the fields of design automation.
Analog circuit designers, CAD engineers in the circuit simulation field, design engineers, and students new to circuit simulation
When: March 4, 2021
Where: Online
Time: 10:00am-10:20am-(PST)
Language: English