Silvaco VarMan Selected By STMicroelectronics For Analog Design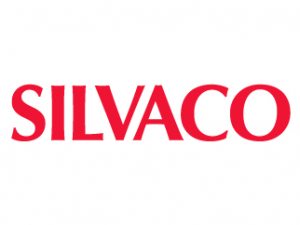 Santa Clara, California – June 1, 2016 – Silvaco today announced that leading semiconductor maker STMicroelectronics (ST) has selected VarMan™ for process variability analysis of analog/RF CMOS designs.
Process variations are important to consider during design to ensure product reliability across a range of operating conditions, improve parametric yields, and obtain the highest device performance. Performing this analysis early also avoids costly design re-spins due to variation effects. Silvaco's VarMan provides users the ability to explore the range and impact of environmental parameters and process variations to arrive at optimal design decisions, and delivers Fast Monte Carlo simulation performance up to 30X faster than traditional approaches with no sacrifice of accuracy. VarMan's True Corners Extraction determines analog circuit-specific statistical corners that best represent the design margins to be considered.  This approach significantly reduces the under- and over- design that results from using global process corners based on digital circuits.
"Variation-aware design methodologies are essential for our low-voltage and low-power analog circuits," said Salvatore Rinaudo, CAD Development Director, STMicroelectronics. "Following a thorough evaluation, we selected VarMan for this critical function due to its demonstrated accuracy and highly efficient simulation technology that resulted in significant simulation-cost savings."
"As ST is a leader in analog design methodologies, we are honored that they chose VarMan," said Firas Mohamed, General Manager of Silvaco France. "The unique Fast Monte Carlo technology and True Corners Exaction capabilities of VarMan help design teams address the challenging variability issues arising in current and upcoming advanced semiconductor process technologies."
About Silvaco, Inc.
Silvaco, Inc. is a leading EDA provider of software tools used for process and device development and for analog/mixed-signal, power IC and memory design. Silvaco delivers a full TCAD-to-signoff flow for vertical markets including: displays, power electronics, optical devices, radiation and soft error reliability and advanced CMOS process and IP development. For over 30 years, Silvaco has enabled its customers to bring superior products to market at reduced cost and in the shortest time. The company is headquartered in Santa Clara, California and has a global presence with offices located in North America, Europe, Japan and Asia.
Press/Media Contact:
Silvaco press@silvaco.com