Silvaco Strengthens Leadership Team With Appointment of Seasoned Management Executives to Support Growth Strategy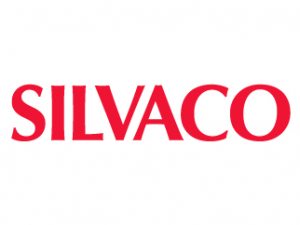 Santa Clara, California – March 4, 2015 – Silvaco, Inc. (Silvaco) today announced key senior management appointments to its executive leadership team:
David L. Dutton– Chief Executive Officer (CEO)
Thomas Sher – Vice President (VP) of Finance
Stanley Jones – Director of Human Resources (HR)
As CEO, Dutton will lead the company's strategic direction and drive the development and execution of its new growth strategies. As VP of Finance, Sher will manage and strengthen Silvaco's global financial organization. As HR Director, Jones is chartered with developing a dynamic people strategy framework that optimizes Silvaco's employee talent and corporate culture. Both Sher and Jones will report directly to Dutton, who reports to Iliya Pesic, Silvaco's Executive Chairman of the Board.
"Dave's demonstrated passionate leadership, Tom's financial acumen and Stan's talent development expertise are great additions to complement an already strong management team," said Pesic. "The transition to the next-generation of leadership is complete, and the new revitalized executive team now has the deep technical knowledge and diverse industry experience to support Silvaco's robust global market expansion goals and drive the company toward its next phase of innovation and growth."
"Silvaco's complete design flows dominate in the flat panel display (FPD) market, the company is a leader in the technology computer aided design (TCAD) space and holds a strong position in the analog mixed signal (AMS) and power design arenas," said Dutton. "The new executive team plans to leverage Silvaco's technology legacy to reinforce our leading positions in these segments, as well as penetrate and expand into larger markets, to optimize the company's growth opportunities."
A 30-year semiconductor industry veteran, Dutton most recently served as a principal in management consulting firm CEO to CEO. From 2001 to 2013, Dutton served as President and CEO of NASDAQ-listed semiconductor equipment company Mattson Technology, where he led the company to profitability and directed its strategic expansion into growth markets. Dutton has held engineering and management positions at various Silicon Valley technology companies, including Intel and Maxim Integrated Products. Dutton holds a bachelor of science (BS) from San Jose State University and serves on the advisory boards of Sunpreme Inc., and Glo.
A certified public accountant (CPA), Sher started his career at KPMG as an auditor and has 20 years of experience in building and leading finance teams at startups and global companies in the technology sector. Prior to joining Silvaco, Sher served as controller at Univar and various software developer and device manufacturing companies in Silicon Valley. Sher holds a BS in business administration, accounting from Cal State Hayward (currently renamed Cal State East Bay).
Prior to joining Silvaco, Jones previously held senior HR positions at major Silicon Valley technology companies including Applied Materials, Tessera Technologies, Syva Diagnostics and Sun Microsystems. Jones' HR expertise comprises compensation and benefits, organizational development, staffing, performance management, employee relations and HR management reporting. Jones holds a BS degree in industrial sociology from Santa Clara University.
Details of Silvaco's executive leadership team, including biographies, can be found on the company's web site at: http://www.silvaco.com/company/management/index.html
About Silvaco, Inc.
Silvaco, Inc. is a leading provider of TCAD, circuit simulation, and IC CAD software tools. Silvaco's tools are used by fabs for developing semiconductor processes, and design houses for developing analog, mixed-signal, and RF integrated circuits. The company provides a complete PDK-based design flow with interfaces to third-party design platforms. Silvaco has a worldwide presence with local offices in all key industrial regions in the world.
www.silvaco.com
Contact:
Gigi Boss
gigi.boss@silvaco.com