Silvaco Appoints Babak Taheri as Chief Technology Officer
New position created to drive expansive growth plans for products and services
Santa Clara, CA – October 22, 2018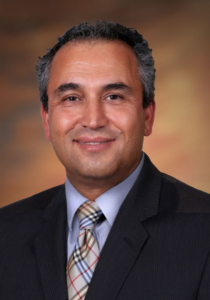 Silvaco welcomes Dr. Babak Taheri as CTO and Executive Vice President of Products. He brings three decades of engineering and leadership experience, with a track record of transforming and scaling global technology platforms. This new position at Silvaco is designed to drive innovation and project execution while increasing the synergy between Silvaco's products and services across the company.
Dr. Taheri said, "Silvaco has tremendous growth potential and I look forward leading Silvaco technologies as their CTO and EVP of products. My focus will be on TCAD, EDA, IP products, IP security, and related services. Silvaco has an impressive history of innovative solutions. I am excited about the opportunity to help bring the next level of innovation for products and services while deepening relationships with our customers and partners. Silvaco has a compelling combination of ground-breaking software solutions, global reach, and talented employees that form a strong foundation for industry leadership and success."
Earlier in his career, Dr. Taheri has served as VP/GM of the Sensor Solutions Division at Freescale Semiconductor (now NXP). He also held VP/GM roles at Cypress Semiconductors and Invensense (now TDK), as well as key roles at SRI International and Apple.
David Dutton, CEO of Silvaco, welcomes Babak to the Team: "Babak Taheri is joining at the perfect time in Silvaco's growth as a technology company in the demanding semiconductor industry," said Dutton, "Babak understands our products and how to make them work together in a cohesive solution for the changing needs of our customers. I am looking forward to our partnership in growing Silvaco's leadership in the industry."
Babak has a Ph.D. in EECS and Neurosciences from UC Davis, a 30-year career spanning Engineering, R&D, Corporate IP Development/Management, MEMS/Sensors/Actuator Products, Memory Products and more, including 20 Published articles and 28 patents to his name. Silvaco welcomes Babak Taheri to join its Executive Team to help drive Silvaco's Vision, Mission and strategies.
About Silvaco, Inc.
Silvaco Inc. is a leading EDA tools and semiconductor IP provider used for process and device development for advanced semiconductors, power IC, display and memory design. For over 30 years, Silvaco has enabled its customers to develop next generation semiconductor products in the shortest time with reduced cost. We are a technology company outpacing the EDA industry by delivering innovative smart silicon solutions to meet the world's ever-growing demand for mobile intelligent computing. The company is headquartered in Santa Clara, California and has a global presence with offices located in North America, Europe, Japan and Asia.
Press/Media Contact:
press@silvaco.com