Silvaco IP Revs Up Silicon Catalyst's Semiconductor Startup Ecosystem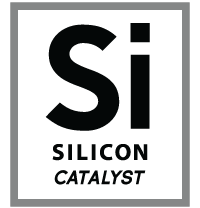 Santa Clara, California – April 4, 2018 – Silvaco, a leading EDA and IP provider, and Silicon Catalyst, the world's only startup incubator focused exclusively on solutions in silicon, announce that they are teaming up to provide silicon proven IP, a critical element to the rejuvenated semiconductor startup ecosystem.
Silvaco is making its extensive portfolio of IP available to Silicon Catalyst Portfolio Companies. Under the agreement, Silvaco's IP blocks and subsystems are available at no cost to eligible Silicon Catalyst Portfolio Companies. IP is one of the most expensive and essential elements of semiconductor development. This agreement enables semiconductor startup companies access to IP that was previously out of their reach. Silvaco's offer also includes training and support.
Fares Mubarak, SPARK Microsystems CEO said, "We have an opportunity to make a real difference in radio technology. Our technology has proven to make best use of radio spectrum, and the applications are massive. But as a startup, we have limited resources. We really need to apply our scarce engineering resources to our differentiators, and take advantage of the available IP. Up to now, we could not do this because the cost of quality IP is simply out of reach. Now thanks to Silvaco's generous move, we'll be able to access the advanced IP that we need to bring our solution to market."
"We are seeing a revitalized semiconductor start-up market in recent years with the advance of highly specialized solutions being needed in the IoT and Automotive markets. Our start-up customers tell us that a key element they need for their success is IP, and we are in a position to help them with that. We're looking forward to helping launch a new generation of successful semiconductor companies," said Warren Savage, General Manager of the IP Division of Silvaco.
Rick Lazansky, CEO of Silicon Catalyst said "Over the past two years, Silicon Catalyst has been working with key industry players to develop a complete ecosystem that economically and effectively supports the new wave of semiconductor startups that we are seeing today. Our Portfolio Companies have consistently been requesting IP as the critical element that we had not been able to deliver. Silvaco's offering fulfills a real hole that has been impeding the success of these startups. We are glad to deliver this capability as we continue to build the semiconductor start up ecosystem."
In the past 30 months, Silicon Catalyst has reviewed over 200 startups from the U.S., Europe, and Asia. The 16 startups admitted to the incubator are developing innovative solutions in a variety of areas including energy harvesting, wearables, silicon photonics, memory technology, IoT, high performance computing, artificial intelligence, machine learning, wireless communications, and biomedical devices.
About Silvaco, Inc.
Silvaco, Inc. is a leading EDA and IP provider of software tools used for process and device development and for analog/mixed-signal, power IC and memory design. Silvaco delivers a full TCAD-to- sign-off flow for vertical markets including: displays, power electronics, optical devices, radiation and soft error reliability and advanced CMOS process and IP development. For over 30 years, Silvaco has enabled its customers to bring superior products to market with reduced cost and in the shortest time. The company is headquartered in Santa Clara, California and has a global presence with offices located in North America, Europe, Japan and Asia.
Press/Media Contact:
press@silvaco.com
About Silicon Catalyst
Silicon Catalyst is the only incubator focused exclusively on solutions in silicon, building a coalition of in-kind and strategic partners to dramatically reduce the cost and complexity of development. With a world-class network of mentors to advise startups, Silicon Catalyst is helping startups address challenges moving from idea to realization. The incubator/accelerator supplies startups with facilities, a path to funding, tools, networking and marketing acumen to successfully launch their companies' novel technology solutions. Silicon Catalyst was the recipient of the prestigious 2015 ACE Award for Start-Up Company of the Year.
Visit Silicon Catalyst at www.siliconcatalyst.com
Press/Media Contact:
Rich Goldman
rich@sicatalyst.com
Silicon Catalyst
650-861-1265