Silvaco joins Arm Approved Design Partner Program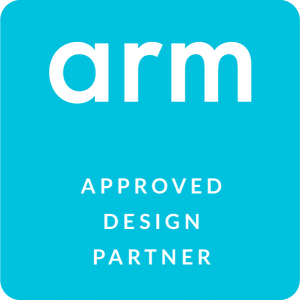 Santa Clara, California – May 8, 2018 – Silvaco announced today its acceptance into the Arm Approved Design Partner program. The program brings Silvaco into the Arm ecosystem and provides a close working relationship with Arm to assist customers in building Arm-based SoCs.
The Arm Approved Design Partner Program is a global network of design service companies endorsed by Arm that can provide expert support during development and manufacturing. Arm Approved Design Partners are audited by Arm, giving confidence in their processes, quality standards & financial stability, and they also have a demonstrated track record of success using Arm® IP.
Through its acquisitions of IPextreme, Inc. (2016) and SoC Solutions Inc. (2017), Silvaco brings a proven track record of helping customers creating Arm-based designs by providing additional IP cores, subsystems, and embedded software expertise for automotive and IOT designs.
"The Arm Approved Design Partner program gives an assurance that qualifying partners have been through rigorous testing and know how to implement Arm IP in the most effective and efficient way possible," said Peter Lewin, marketing director, Partner Enablement Group, Arm. "With the great breadth of capability that Silvaco brings, we expect this to deliver value to customers all over the world."
"Silvaco is strongly committed to serving the semiconductor community with our large portfolio of silicon-proven IP," said David Dutton, CEO of Silvaco, Inc. "Our deepening collaborations with Arm and its Design Start Program, will help our customers realize differentiated Arm-based designs faster than ever."
About Silvaco, Inc.
Silvaco, Inc. is a leading EDA and IP provider of software tools used for process and device development and for analog/mixed-signal, power IC and memory design. Silvaco delivers a full TCAD-to- sign-off flow for vertical markets including: displays, power electronics, optical devices, radiation and soft error reliability and advanced CMOS process and IP development. For over 30 years, Silvaco has enabled its customers to bring superior products to market with reduced cost and in the shortest time. The company is headquartered in Santa Clara, California and has a global presence with offices located in North America, Europe, Japan and Asia.
Press/Media Contact:
press@silvaco.com