Silvaco Acquires Invarian to Accelerate Adoption of Concurrent Power-Voltage-Thermal Analysis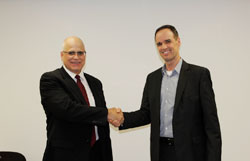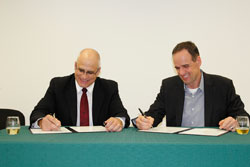 Santa Clara, California – March 19, 2015 – Silvaco, Inc. (Silvaco) today announced that it has acquired Invarian, Inc. (Invarian), a recognized leader in block-level to full-chip sign-off analysis for complex, high-performance integrated circuits (ICs). Invarian's unique methodology utilizes a parallel architecture and concurrent power-voltage-thermal analysis to provide engineers with fast, accurate, and consistent results from the gate level through the 3D package environment.
Invarian's InVar™ product family is TSMC certified for 20nm and 16nm FinFET+ V0.9 to enable sign-off analysis accuracy for static & dynamic IR drop analysis and electromigration (EM) verification, and the collaboration is on-going to conclude 16nm FinFET+ v1.0 certification.
"TSMC and Invarian have collaborated to ensure that customers have confidence when they perform electromigration (EM) or IR-drop (IR) analysis," said Suk Lee, Senior Director of TSMC's Design Infrastructure Marketing Division. "We look forward to continuing this collaboration with Silvaco with our advanced process nodes."
"Invarian's technology is ideal for SPICE co-simulation of analog designs where EM/IR is of concern," said Jens Andersen, CEO of Invarian. "Combined with Silvaco's strength in the analog, mixed-signal and power IC markets, we look forward to providing complete verification solutions that identify post-manufacturing failures before tapeout, thereby reducing costly re-spins. The InVar™ platform is an ideal extension to Silvaco's SmartSpice™ circuit simulator and Harmony™ AMS simulator products. Our customers will now have the capability to do more complete and robust verification ensuring that they can tapeout with the highest confidence."
"Excellent synergy between Invarian's EM, IR and thermal analysis capabilities and Silvaco's full custom design flow was a primary motivation for this acquisition," said David Dutton, CEO of Silvaco. "Complex analog, mixed-signal circuits designed for nanometer geometries or power ICs supporting high voltages and tight on-resistance specifications require comprehensive verification capabilities. Silvaco is committed to delivering full custom design and verification solutions to our customers, and this acquisition reinforces our intent to aggressively deliver best-in-class solutions. We are very pleased to build on our relationship with TSMC as we deliver new verification solutions at advanced process technologies."
About Silvaco, Inc.
Silvaco, Inc. is a leading provider of TCAD, circuit simulation, and IC CAD software tools. Silvaco's tools are used by fabs for developing semiconductor processes, and design houses for developing analog, mixed-signal, and RF integrated circuits. The company provides a complete PDK-based design flow with interfaces to third-party design platforms. Silvaco has a worldwide presence with local offices in all key industrial regions in the world.
www.silvaco.com
Contact:
Gigi Boss
gigi.boss@silvaco.com