How to Quickly Achieve Accurate SPICE Models with Utmost IV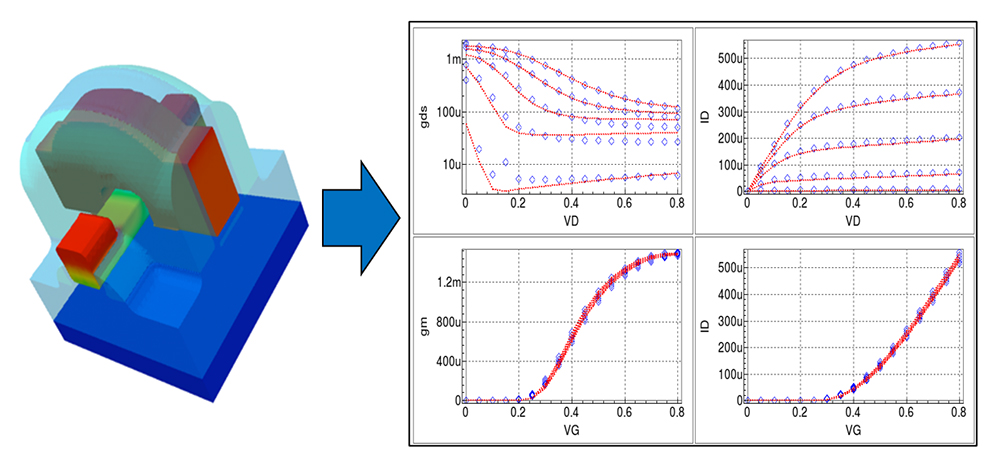 This webinar will review the various Silvaco SPICE modeling solutions. This includes a brief overview of our tools, Utmost IV and TechModeler, and of the modeling services that we provide to our customers. We discuss a few of our recent modeling examples for various technologies, including display-related, RF SPICE modeling, and advanced processes.
We will also present the Quick-Start Optimization Templates, a recently added feature in Utmost IV that helps modeling engineers to quickly achieve accurate SPICE models for their technology.

Dr. Bogdan Tudor is head of Silvaco's Device Characterization Group. He is responsible for all aspects of the Device Characterization Group's activities, including R&D, field operations, and modeling services. He has 20+ year experience in EDA and SPICE modeling fields with extensive expertise in Device characterization, Compact Model development, MOSFET Aging Reliability Analysis, and Software development.
Dr. Tudor holds a M.Sc. in Electrical Engineering and a Ph.D. in Microelectronics from the Polytechnic University in Bucharest, Romania.
Engineers and management who are interested in SPICE model extraction and optimization.
When: March 16, 2021
Where: Online
Time: 10:00am-10:30am-(PST)
Language: English