How to Modify Material And Modeling Properties with Silvaco Victory TCAD Solution
In this webinar we will demonstrate how to set models for simulations, modify material and modeling properties, and calibrate simulations for various processes.
The attendees will learn:
Basics of Silvaco Material Database (SMDB)
Setting modeling properties via METHOD statement
Setting material properties via MATERIAL and INTERFACE statement
How to calibrate models involved in simulations
Basics of Silver (graphical interface for material database)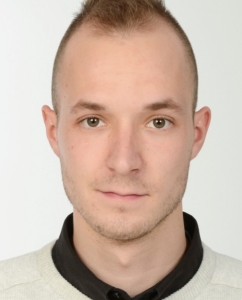 Dr. Vito Simonka holds a bachelor's (2012) and master's degree (2015) in Physics from University of Maribor and a PhD (2018) from Institute for Microelectronics, TU Wien. He has been working at Silvaco Europe as TCAD Development Engineer on simulation of state-of-the-art semiconductor processes. He has made a lot of contributions in diffusion models, material database, implantation module, and oxidation as well as silicidation capabilities.
Device and process engineers, and management interested in semiconductor process simulations, in particular diffusion of species in semiconductors.
When: May 6, 2021
Where: Online
Time: 10:00am-10:30am-(PDT)
Language: English