Automotive Solutions
Automobiles today are sophisticated platforms filled with modern electronic systems.  Whether the goal is the power train in electric and hybrid-electric vehicles or the control and sensor networks for cabin interiors, Silvaco's proven solutions enable successful automotive design.
For automotive power electronics, new semiconductor devices and circuits are enabled by our Power Device Solutions.
For  digital displays in automotive, OLED, TFT, LCD, and MicroLED design are successful with our Display Design Solutions.
For automotive SoCs and Control Systems, Silvaco offers a suite of proven Design IP that has been deployed in millions of applications along with Analog Custom Design EDA software.
The number and complexity of automotive electronics is growing dramatically to fill the demand for new features in next-generation vehicles.  For example, in new cars there is an advanced graphical user interface, voice recognition, and intuitive touchscreen capabilities. In addition to driver interactions, electrical control systems assist in both driving and stopping the vehicle. This is leading to significant growth of the In-Vehicle Network (IVN) semiconductor market.
Automotive electronic control units (ECUs) are the embedded systems that control a vehicle's functions related to engines, infotainment systems, and the new autonomous driver assistant system (ADAS). These units are distributed through the vehicle. ECUs use the data received from installed sensors, antennas and drive-train components.  The main ECU sub-segments are safety systems, powertrain, automotive audio and video, chassis systems, and body electronics.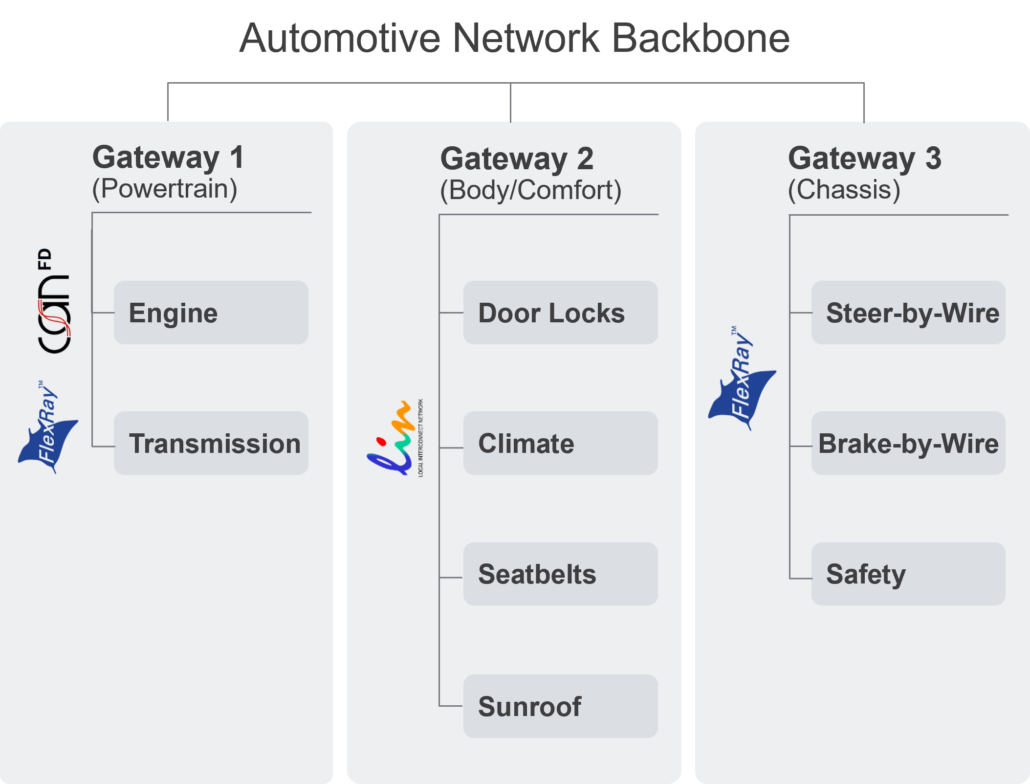 There are several IVN network types and protocols used in vehicles by various manufactures. FlexCAN-FD is an embedded network architecture that extends the Controller Area Network (CAN). It is similar to CAN but has better capabilities for deterministic behavior to provide increased reliability in car control applications. CAN is an inexpensive low-speed serial bus for interconnecting automotive components. LIN is a Local Interconnect Network that provides a very low-cost in-vehicle sub-network. FlexRay is a general-purpose high-speed protocol with safety-critical functions.
CAN and LIN protocols are the most deployed in the industry. LIN serves an increasingly important role in providing low-cost feature expansion in modern vehicles such as door locks, climate, seat belts and sunroof. LIN and CAN-FD bus clusters will remain vital as the low-cost solution for an ever-increasing demand for features in modern vehicles. However, it should be noted that both have cyber security concerns and do not solve these potential risks.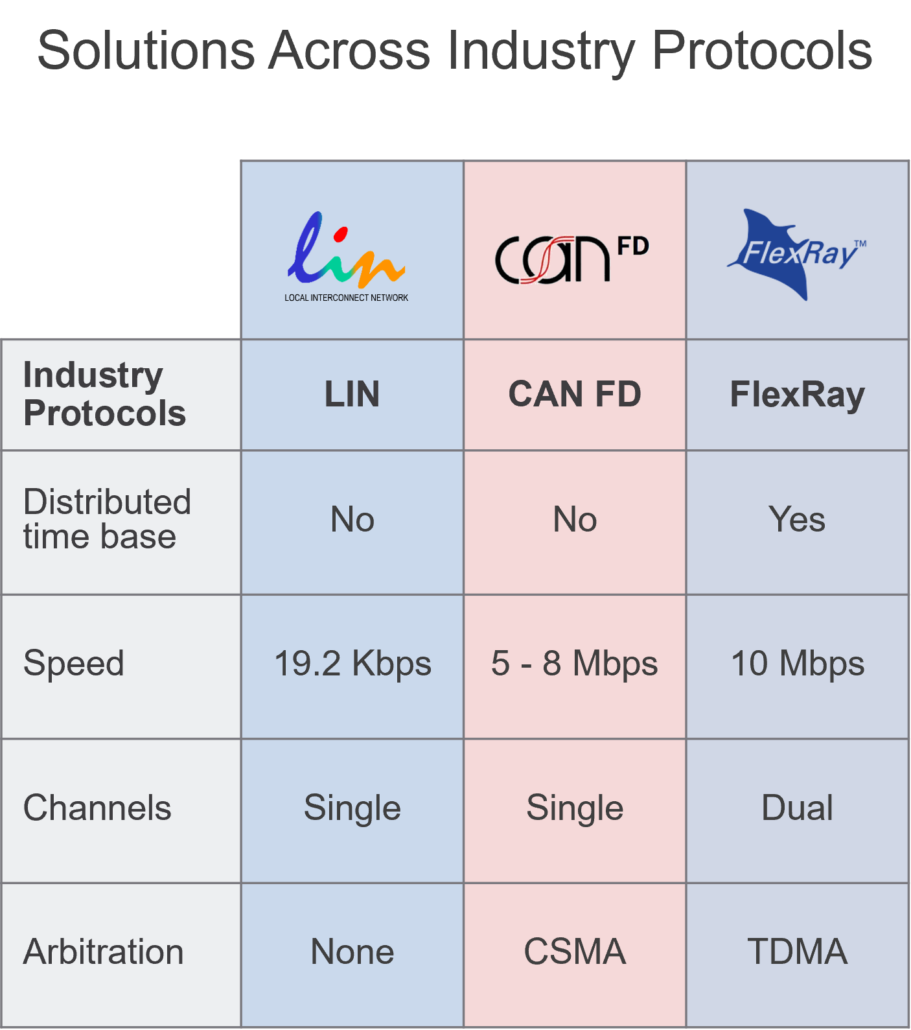 Automotive Controllers – Silicon-proven controllers including CAN, Lin and  FlexRay, I3C, and general devices
AMBA Core suite – Covers AMBA infrastructures and AHB, APB and AXI protocols
Subsystems/Platforms – Since our beginning we have focused on the end system which is crucial to designing successful products.  Our AMBA subsystems provide all the verified components to quickly build new automotive application.