Silvaco Relocates Japan Office to Landmark Tower to Support Company's Global Expansion and Growing Demands for Full-Flow Solutions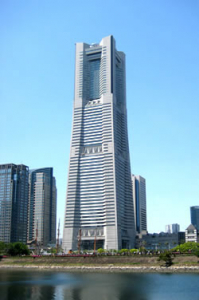 Santa Clara, California/Yokohama, Japan – May 20, 2015 – Silvaco, Inc./ Silvaco Japan Co., Ltd (Silvaco) today announced the relocation of its Japan office to a new, larger facility in Japan's prestigious Landmark Tower to accommodate the company's continued growth and reinforce its well-established sales, service and technical support for customers in Japan. Located in the recently redeveloped and expanding Minato Mirai area of Yokohama City at the south of Tokyo, the new Silvaco Japan office in Landmark Tower will include the functions of sales, compact model R&D, applications engineering services, accounting, HR, and IT.
"Our new Japan office in Landmark Tower—the second tallest building in Japan—places our business in a commercial center near where many of the world's largest IT technology and advanced electronics companies, including leading semiconductor foundries, have established their sales and R&D facilities," said Yoshiharu Furui, General Manager of Silvaco Japan. "This is Silvaco Japan's 20th year anniversary, and our new expanded Japanese operation situated in a prime location within a vibrant part of the city further strengthens our commitment to the Japanese market and customers, who will now have even easier access to Silvaco's advanced technological offerings and hands-on local sales and technical support teams."
"Silvaco's leading TCAD-to-signoff full-flow software solutions, which enable our customers' technology roadmaps, have been embraced by the EDA industry and have driven our growth over the last 30 years," said, David L. Dutton, Chief Executive Officer of Silvaco. "nology centers demonstrates our commitment to Japan's semiconductor IC market."
Silvaco Japan's new office is located at:
Yokohama Landmark Tower 36F
2-2-1 Minato Mirai, Nishi-ku
Yokohama-shi, Kanagawa
Japan 220-8136
Phone: +81-45-640-6188
Fax: +81-45-640-6181
About Silvaco Japan Co., Ltd.
Silvaco Japan was first established as a Japanese branch of Silvaco, Inc. in 1989 and incorporated as a Japanese corporation in 1995. Silvaco Japan's corporate mission is to be the leading provider of TCAD and EDA software products in the Japanese market. To achieve and maintain its leadership objective, Silvaco Japan is focused on building and growing a strong sales, product support and R&D work force. Silvaco Japan is headquartered in Yokohama, and maintains an additional office in Kyoto.
www.silvaco.co.jp
About Silvaco, Inc.
Silvaco, Inc. is a leading EDA provider of software tools used for process and device development and for analog/mixed-signal, power IC and memory design. Silvaco delivers a full TCAD-to-signoff flow for vertical markets including: displays, power electronics, optical devices, radiation & soft error reliability and advanced CMOS process and IP development. For over 30 years, Silvaco has enabled its customers to bring superior products to market at reduced cost and in the shortest time. The company is headquartered in Santa Clara, California and has a global presence with offices located in North America, Europe, Japan and Asia.
Contact:
Press/Media Contact:
press@silvaco.com
press@silvaco.co.jp