Silvaco and Singapore University of Technology and Design Launch RF IC Design Collaboration
Multi-Million Dollar Program Expected to Expand RF Design Learning to Speed Innovation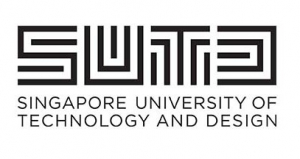 Santa Clara, California – September 2, 2015 – Silvaco, Inc. and the Singapore University of Technology and Design (SUTD) today announced their collaboration to advance and promote integrated circuits (IC) innovation and development in Singapore. To support the collaboration, Silvaco is providing the full suite of radio frequency integrated circuits (RF IC) design, layout and verification tools to set up SUTD's electrical engineering (EE) lab. This US$5.65 million (S$7.91 million) joint technology development program is expected to help rapidly expand RF design learning to speed design innovation.
"We are honored to collaborate with Silvaco," said Professor Yeo Kiat Seng, Associate Provost for Graduate Studies and International Relations of SUTD. "Silvaco's support will enable SUTD to establish the university's EE lab and create a hotbed for advanced and future research in IC design, and develop cutting-edge technologies required to design IC systems for applications in our daily lives, such as consumer electronics including those for mobile and medical devices. The collaboration will help to transform the semiconductor industry in Singapore from a manufacturing focus to a high value-added and IC design-driven one, as well as to nurture and groom the next generation of engineering leaders in IC design."
"SUTD is a research-intensive university with innovative research and multi-disciplinary education focused on technology and design that fuels experimentation and breakthroughs," said David L. Dutton, Chief Executive Officer of Silvaco. "This partnership will leverage the strengths of both parties—Silvaco's leading EDA software expertise and SUTD's extensive technology research acumen—to develop new design innovations that will power the next generation of ICs required for leading-edge digital electronics and growing internet of things applications."
About SUTD
SUTD is Singapore's fourth public university, and one of the first universities in the world to incorporate the art and science of design and technology into a multi-disciplinary curriculum. Established in collaboration with the Massachusetts Institute of Technology (MIT), SUTD seeks to nurture technically-grounded leaders and innovators in engineering product development, engineering systems and design, information systems technology and design, and architecture and sustainable design, to serve societal needs.
Also in collaboration with Zhejiang University (ZJU) and Singapore Management University (SMU), SUTD, a research-intensive university, is distinguished by its unique East and West academic programme which incorporates elements of technology, entrepreneurship, management and design thinking. Graduate opportunities include an MIT-SUTD Dual Masters' Degree Programme and an SUTD PhD Programme. www.sutd.edu.sg
About Silvaco, Inc.
Silvaco, Inc. is a leading EDA provider of software tools used for process and device development and for analog/mixed-signal, power IC and memory design. Silvaco delivers a full TCAD-to-signoff flow for vertical markets including: displays, power electronics, optical devices, radiation and soft error reliability and advanced CMOS process and IP development. For over 30 years, Silvaco has enabled its customers to bring superior products to market at reduced cost and in the shortest time. The company is headquartered in Santa Clara, California and has a global presence with offices located in North America, Europe, Japan and Asia.
Press/Media Contact:
press@silvaco.com