Silvaco's Babak Taheri Speaking @ MEMS World Summit Shanghai, Nov. 17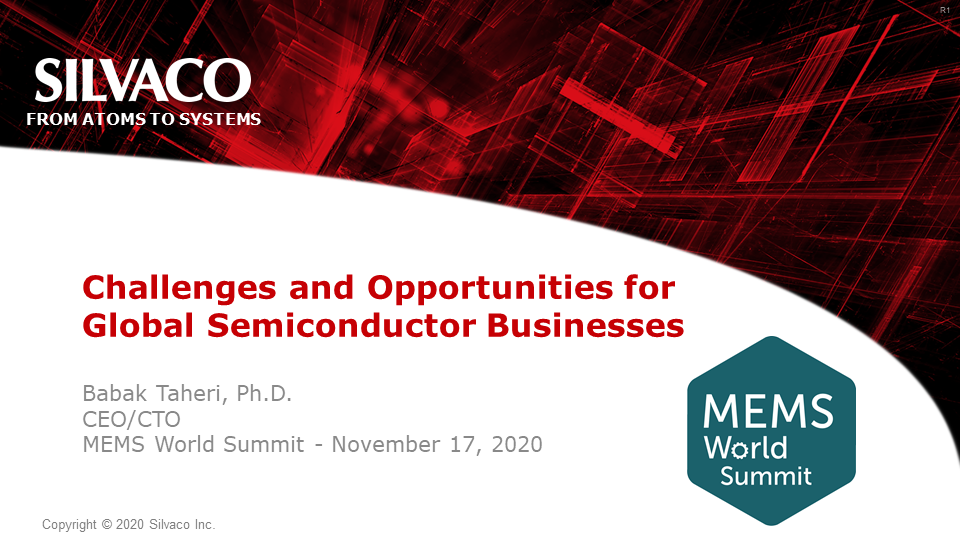 MEMS World Summit is the world's foremost annual meeting and business platform for engaging with political, business, financial, research, and industry leaders of the MEMS manufacturing industry.
At the Shanghai event on Nov. 17, 2020, Silvaco's Babak Taheri will present on "Challenges and and Opportunities for Global Semiconductor Businesses". His talk will cover megatrends in the semiconductor business, how it impacts EDA, TCAD, and IP markets during and after the post-COVID economy. He will also explain why we can remain optimistic about the future.
To learn more about the MEMS World Summit Shanghai and how to attend, go to https://memsworldsummit.com/.