Software Program for Academic Institutions
The objective of the University Software Program is to provide easy access to Silvaco's leading TCAD and EDA design tools in support of the education of future semiconductor design engineers.
Entry Requirements
All applicants to the program must be accredited, degree-granting academic institutions.
Available Software Licenses
Silvaco has standard software bundles for Universities.
For TCAD users, an OMNI License enables access to a full suite of Silvaco TCAD tools. You may combine OMNI License bundles with term-based licensing of individual tools for an optimal product mix.
For EDA users, an EDA Academic Suite provides all the licenses necessary to learn all the essential EDA design functions typically found in a commercial design flow.
Support
Software updates are included.
Universities do not receive technical software support from Silvaco.
Restrictions
This program is strictly for use in academic research and teaching only. Immediate permanent termination of academic licenses and other liabilities will result from any trace of commercial activity. The academic institution is responsible for administering and monitoring this program carefully.
Application Contact Information
World-wide Participation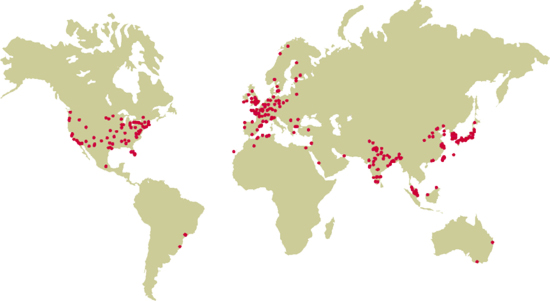 Over 200 educational institutions world-wide use Silvaco software. Listed here, by region, are the current participants in the University Software Program:
The Americas
UNITED STATES
Arizona State University
Boise State University
Brigham Young University
Carnegie Mellon University
Case Western Reserve University
City University of New York
Clemson University
Cornell University
Fisk University
Florida A&M University
Georgia Institute of Technology
Iowa State University
Kansas State University
Lehigh University
Michigan State University
MIT – Microsystems Technology Labs
Morgan State University
Naval Postgraduate School
North Carolina State University
Ohio State University
Oregon State University
Rensselaer Polytechnic Institute
Rochester Institute of Technology
San Jose State University
Santa Clara University
Southwest Texas State University
State University of New York – Buffalo
Tennessee Technology University
Texas Tech University
The George Washington University
The University of Chicago
University of California – Davis (UC Davis)
University of California – Irvine
University of California – Los Angeles
University of California – San Diego
University of California – Santa Barbara
University of California Berkeley
University of Central Florida
University of Chicago
University of Colorado – CS
University of Connecticut
University of Delaware
University of Houston
University of Louisville
University of Massachusetts
University of Massachusetts Lowell
University of Michigan – Ann Arbor
University of Minnesota – Minneapolis
University of Missouri
University of New Mexico
University of Notre Dame
University of South Carolina
University of Texas – Tyler
University of the District of Columbia – Washington
University of Toledo
University of Virginia – Charlottesville
University of Wisconsin
US Naval Academy
Vanderbilt University
Virginia Commonwealth University
Wilkes University
Yale University
CANADA
McMaster University
University of Toronto
University of Waterloo
MEXICO
Centro de Investigación y Estudios Avanzados del Instituto Politécnico Nacional, Cinvestav
INAOEP
BRAZIL
Fundacao Educacional Inaciana (FEI)
Pontifícia Universidade do Rio Grande do Sul
Unicamp – State University of Campinas
Universidade de Sao Paulo – USP
Europe
Albert-Ludwigs-Universitaet Freiburg
American University of Sharjah
Atelier Interuniversitaire de Microélectronique
Belarus State University for Informatics
Ben-Gurion University
Bochum University
Bochum University
Brno University of Technology
Cambridge University
Centre de Ressources en CAO du CNFM
Centre Interuniversitaire de Microélectronique
Christian-Albrechts-Universitaet
Czech Technical University of Prague
De Montfort University
Delft University of Technology
Democritus University of Thrace
École Centrale de Marseille
École Nationale Supérieure des Mines de Saint-Etienne Centre Microélectronique de Provence
Éole Paris
Éole Polytechnique de l'Universié de Nantes
Éole Polytechnique de l'Universié de Tours
Éole Polytechnique Universitaire de Montpellier
Éole Supérieure d'électricié, Campus de Metz
EIT – Universié de Tours
Faculé des Sciences et Techniques de Nantes
Fern Universitaet Hagen
Formations EEA de l'Universié de Limoges
Friedrich Schiller University
Gerhard Mercator University
German University in Cairo
Helsinki University of Technology
Heriot-Watt University
Institut d'Electronique et de Microélectronique du Nord
Institut d'Electronique et de élÉommunications de Rennes
Institut d'Electronique Fondamentale
Institut National des Sciences Appliquées de Rennes
Institut Supérieur d'Electronique de Paris
Institut Supérieur de l'Electronique et du Numérique, site de Lille
Jordan University for Science and Technology
Kaunas University of Technology
Laboratoire d'Analyse et d'Architecture des Sysémes du CNRS
Laboratoire de Physique des Milieux Ionisés et Applications
Laboratoire Electronique Mictrotechnologie et Instrumentation
Laboratoire IMS
Laboratoire Instruments et Sysémes d'Ile de France
Laboratoire IXL Universiti de Bordeaux
Laboratoire Maériaux et Microélectronique de Provence
Lappeenranta University of Technology
Linkoping University
Linkoping University Qamar
LMOPS – CNRS UMR7132
LPMI Universié de Nancy 1
Lund University
Manchester Metropolitan University
Mephi University
Mid Sweden University
Middlesex University
National University of Ireland
NMRC University College
Norwegian Technical University
Otto-von-Guericke-Universitat Magdeburg
Oxford University
Póle CNFM-MIGREST (Institut d'Électronique du Solide et des Sysémes
Prairie View A&M University
Queen's University of Belfast
RWTH Aachen University
Sabanci University
Surrey University
Swansea University
Tallinn University of Technology
Tampere University of Technology
Technical University of Braunschweig
Technical University of Denmark
Technical University of Eindhoven
Technical University of Ilmenau Fachgebiet
Technical University of Lodz
Technical University of Moldavia
Technical University of Muenchen
Technical University of Vienna
Technische Universitaet Dresden
Tel Aviv University
The Open University
The University of Leeds
The University of Sheffield
Universidad de Cantabria
Universidad de Castilla La Mancha
Universidad de Granada
Universidad de Las Palmas de Gran Canaria
Universidad de Sevilla
Universidad de Zaragoza
Universidad Politecnica de Catalunya
Universidad Politecnica de Valencia
Universidad Politecnica Madrid
Universidade Nova de Lisboa
Universita Degli Studi di Pisa
Universita Degli Studi di Roma
Universita del Salento
Universita della Calabria
Universita di Cagliari
Universita di Cassino
Universita di Firenze
Universita di Lecce
Universita di Messina
Universita di Napoli
Universita di Parma
Universita di Perugia
Universita di Pisa
Universita di Roma Tor Vergatas
Universita di Salerno
Universita Magna Graecia
Universita Mediterranea
Universitaet der Bundeswehr
Universitaet Heidelberg Hr.
Universitaet Kaiserslautern Fr.
Universitaet Leipzig
Universitaet Siegen
Universitaet Ulm
Universitat Augsburg
Universitat Hannover
Universitat La Salle
Universitat Rovirai
Universitat Stuttgart
Université Blaise Pascal
Université Blaise Pascal
Université Catholique de Louvain
Université de Bretagne Occidentale
Université de Brive
Université de Constantine
Université de Lille (IEMN)
Université de Limoges (ENSIL)
Université de Nice
Université de Paris (CEMIP)
Université de Paris (IEF)
Université de Rennes 1
Université de Rouen
Université de Savoie – LAHC
Université de Tlemcen
Université de Toulouse (AIME)
Université Libanaise
Université Paris 6 – LPNHE
Université Paris Diderot – Paris 7
University College Cork
University College Dublin
University College of Gavle – Sandviken
University Constantine – Electronic Sotware
University of Applied Sciences
University of Balearic Islands
University of Barcelona
University of Cambridge
University of Chalmers
University of Dundee
University of Durham
University of Essex
University of Exeter
University of Gent
University of Glasgow
University of Hamburg – Harburg
University of Hull
University of Kaiserslautern
University of Karlsruhe (TH)
University of Kavala
University of Liverpool
University of Lund Lars
University of Manchester
University of Newcastle
University of Nottingham – Trent
University of Oulu
University of Parma
University of Patras
University of Sheffield
University of Siegen
University of Southampton
University of Stellenbosch
University of Stuttgart
University of Surrey
University of Thessaloniki
University of Trento
University of Turku
University of Twente
University of Ulm
University of Uppsala
University of Wales
University of Wales – Swansea
University of Warwick
University Politehnica of Bucharest
University Vrije Brussels
Vestfold University College
Vilnius Gediminas Technical University
Yeditepe University
Zurich University of Applied Sciences
Asia
JAPAN
Chuo University
Doshisha University
Gunma University
Hiroshima Institute of Technology
Hokkaido University
Kanagawa Institute of Technology
Kanagawa University
Kobe University
Kochi University of Technology
Kumamoto University
Kyoto University
Kyushu Institute of Technology
Kyushu University
Meiji University
Meijo University
Meisei University
Nagoya Institute of Technology
Nagoya University
Nara Institute of Science and Technology
Osaka Electro-Communication University
Osaka Prefecture University
Osaka University
Ritsumeikan University
Ryukoku University
Saga University
Shibaura Institute of Technology
Shimane University
Shizuoka Institute of Science and technology
The University of Aizu
The University of Electro-Communications
The University of Tokyo
Tohoku Institute of Technology
Tohoku Gakuin University
Tohoku University
Tokai University
Tokyo Institute of Technology
Tokyo University of Agriculture and Technology
Tokyo University of Science
Tokyo University of Science, SUWA
Toyohashi University of Technology
University of the ryukyus
University of Tsukuba
Utunomiya University
Waseda University
Yamagata University
TAIWAN
Cheng Shiu University
Ching Yun University
Chung Yuan Christian University
Feng Chia University
I Shou University
Kao Yuan University
Ming Dao University
National Central University
National Chaio Tung University
National Cheng Kung University
National Chung Hsing University
National Defense University
National Ilan University
National Kaohsiang Normal University
National Taidong University
National Taipei Technology University
National Taiwan Ocean University
National Taiwan University
National Tsing Hua University
National Yunlin University of Science & Technology
SooChow University
Vannung University
SINGAPORE
A-STAR Data Storage Institute
A-STAR Institute of High Performance Computing
A-STAR Institute of Microelectronics
Institute of Technical Education
Nanyang Polytechnic
Nanyang Technological University
National University of Singapore
Ngee Ann Polytechnic
Singapore Polytechnic
Temasek Polytechnic
MALAYSIA
Multimedia University
Universiti Kebangsaan Malaysia
Universiti Malaysia Sabah
Universiti of Malaya
Universiti Putra Malaysia
Universiti Sains Malaysia
Universiti Teknologi Malaysia
Universiti Teknologi MARA – Penang
Universiti Teknologi MARA – Shah Alam
Universiti Teknologi MARA – Trengganu
Universiti Teknologi Petronas
Universiti Tenaga Malaysia
KOREA
Ajou University
Catholic University of Korea
Chonbuk National University
Chosun University
Chungbuk National University
Dankook University
Dong-A University
Dongguk University
Ewha Womans University
GIST
Hallym University
Hankuk University of Foreign Studies
Hanyang University
Hongik University
Incheon City College
Inha University
KAIST
KAIST IDEC
Kangwon National University
Kookmin University
Korea University
Korea University of Technology and Education
Kunsan National University
Kwangwoon University
Kyunghee University
Kyungpook National University
Myongji University
POSTECH
Pusan National University
Sejong University
Seokyeong University
Seoul National University
Soonchunhyang University
Soongsil University
Sun Moon University
Sungkyunkwan University
Uiduk University
Ulsan College
University of Incheon
University of Seoul
Yonsei University
CHINA
Beijing Industrial University
Beijing University of Technology
China Institute of Metrology
China University of Mining and Technology
Chinese Academy of Science – Institute of Semiconductors
Dalian University of Technology
East China Normal University
Fudan University
Guizhou University
Hangzhou Dianzi University
Hefei University of Technology
Hubei University
Nanjing Forestry University
Nanjing University
Nankai University
Nantong University
Peking University – Shanghai Microelectronics Institute
Peking University Shenzhen Graduate School
Shanghai Jiao Tong University
Shanghai University
Southeast University
Sun Yat Sen University
Tianjin Polytechnic University
Tianjin University
Tsinghua University
University of Electronic Science and Technology of China, Chengdu
University of Science and Technology of China
Xiangtan University
Xidian University
Zhejiang University
Zhengzhou University
HONG KONG
Hong Kong Polytechnic University
The Chinese University of Hong Kong
The Hong Kong University of Science & Technology
INDIA
Aligarh Muslim University
Atma Ram Sanatan Dharma College
Amity University
Annamacharya Institute of Technology & Science
Asansol Engineering College
Banaras Hindu University
Banasthali Vidyapeeth University
Bapuji Institute of Engineering and Technology
Bengal Engineering & Science University
Birla Institute of Technology & Science
Calcutta University
Centre for Development of Advanced Computing
Chaitanya Bharathi Institute of Technology
College of Engineering Trivandrum
DOEACC Centre Imphal
Fr. Conceicao Rodgrigues College of Engineering
Gyan Ganga Inst of Tech Mgt
Haldia Institute of Technology
HMS Institute of Technology
Indian Institute of Information Technology – Allahabad
Indian Institute of Information Technology – Gwalior
Indian Institute of Science
Indian Institute of Technology – Bombay
Indian Institute of Technology – Delhi
Indian Institute of Technology – Guwahati
Indian Institute of Technology – Hyderabad
Indian Institute of Technology – Kanpur
Indian Institute of Technology – Kharagpur
Indian Institute of Technology – Madras
Indian Institute of Technology – Roorkee
Institute of Engineering and Management
Institute of Technical Education and Research
Institute Technology & Management
Jadavpur University
Jawharlal Nehru Technological University
Jaypee Institute of Information Technology University
Kurukshetra University
Manipal Institute of Technology
Mangalayatan University
Mirozam University
MMM Engineering College
Motilal Nehru National Institute of Technology
National Institute of Science & Technology
National Institute of Technology – Calicut
National Institute of Technology – Hamipur
National Institute of Technology – Jalandhar
National Institute of Technology – Kurukshetra
National Institute of Technology – Surathkal
Panjab University
RCC Institute Of Information Technology
Saha Institute of Nuclear Physics
Sardar Patel Institute of Technology
Sikkim Manipal Institute of Technology
Sri Venkatesa Perumal College of Engineering & Technology
Tata Institute of Fundamental Research
Techno India
Thapar Institute of Engineering and Technology
University Institute of Engineering and Technology
University of Delhi – North Campus
University of Delhi – South Campus
University of Hyderabad
University of Mumbai
University of Pune
Visvesvaraya National Institute of Technology
PAKISTAN
National University of Sciences and Technology
International Islamic University of Islamabad
National Centre for Physics
University of Engineering and Technology (UET) Peshawar
KUWAIT
Kuwait University
QATAR
Hamad bin Khalifa University
SAUDI ARABIA
Umm Al Qura University
King Abdullah University of Science and Technology
King Abdul Aziz City for Science and Technology
UAE
Higher Colleges of Technology
BANGLADESH
United International University
East West University
THAILAND
King Mongkut's University of Technology – Thonburi
Rajamagala University of Technology
INDONESIA
Bandung Institute of Technology
Universitas Indonesia
VIETNAM
Vietnam National University – Ho Chi Minh City
Saigon Hi-Tech Park
AUSTRALIA
Monash University
RMIT University
University of New South Wales
University of Queensland
Macquarie University
University of Sydney
The University of Melbourne