Iliya Pesic
Executive Chairman of
the Board
Silvaco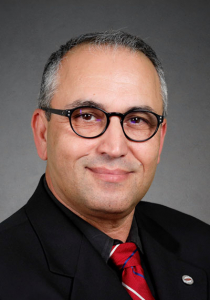 Dr. Babak Taheri

CEO
Silvaco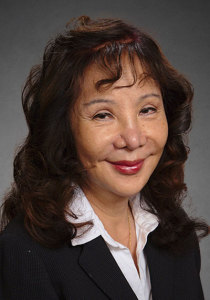 Kathy Pesic
Co-Founder and Director of the Board
Silvaco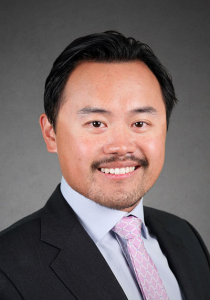 Anthony Ngai

Board Member
Silvaco
Dr. Babak Taheri
CEO
Babak Taheri is the CEO at Silvaco Inc., a leading provider of TCAD, EDA, and design IP software. He began his career at Silvaco as chief technical officer and executive vice-president of products. Previously, he was the CEO / president of IBT working with investors, private equity firms, and startups on M&A, technology, and business diligence.
Iliya Pesic
Executive Chairman of the Board
Iliya Pesic is Silvaco's Executive Chairman of the Board of Directors. Prior to joining Silvaco, he worked for many years in the TCAD, semiconductor, MEMS and biomedical industries, most recently as a senior process engineer of a fabrication facility.
Pesic obtained a Bachelor of Science (B.S.) degree in Electrical Engineering from Santa Clara University and continued his education at Tohoku University in Sendai, Japan, where he obtained a Master of Science (M.S.) degree in Electronic Engineering under the guidance of Professor Fujio Masuoka, the inventor of flash memory.
Anthony Ngai
Board Member
Anthony Ngai is a member of the Board of Director. Before joining Silvaco, he was a senior investment banker and spent 15 years at JPMorgan on Wall Street, London and Hong Kong offices. He was most recently the head of the firm's Asia Pacific trading division.
Anthony obtained a Bachelor of Science in Quantitative Finance from The Chinese University of Hong Kong and continued his education at Harvard Business School.
Currently, Anthony serves on various boards and investment committees including the Royal Hong Kong Yacht Club, Noel Croucher Prize Endowment Fund and Chung Chi College.
Kathy Pesic
Co-Founder and Director of the Board, Silvaco
Kathy Pesic co-founded Silvaco along with Ivan Pesic in 1984. Since then, Silvaco has grown to become the largest privately held EDA company. She is currently on the Board of Directors and manages the day-to-day functions of the company. She is a seasoned executive with over 30 years of experience in the semiconductor industry. She focused on VLSI process technology, especially bipolar, CMOS and high-frequency devices, during her 25-year tenure at Hewlett-Packard. Kathy is also the Founder and President of a real estate investment company, Kipee International. She serves as the President of Marriott Business Owners Association and is a Board member for DOTT Limited, a company in the IoT space that focuses on creative solutions for pet owners.
Kathy holds a BS in Chemistry and an MS in Electrical Engineering from Santa Clara University.
Dr. Carlos Mazure
Board Member
Dr. Carlos Mazure is Chairman and Executive Director of the SOI Industry Consortium and Executive Vice President of Soitec. Prior to joining Soitec, he held executive roles at Infineon Technologies AG and at Motorola Semiconductors.
In addition to his business leadership experience, Dr. Mazure has an in-depth understanding of semiconductor technology with more than 100 patents filed worldwide and has authored over 120 scientific papers. He holds two PhDs in physics, one from the University of Grenoble, France, and the other from the Technical University of Munich, Germany.