Jivaro Pro – Parasitic Reduction
Accelerate Your SPICE Simulations
Jivaro Pro is a unique stand-alone solution dedicated to decreasing simulation times through the reduction of parasitic networks. Jivaro Pro's high reduction ratio has been proven to dramatically decrease simulation times – from days to hours.
Introduction to Jivaro Pro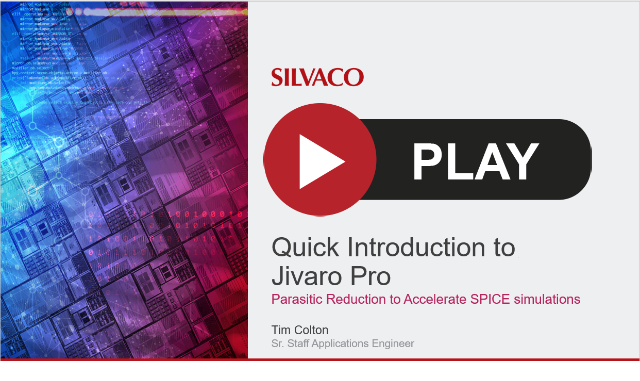 Jivaro Pro SPICE Acceleration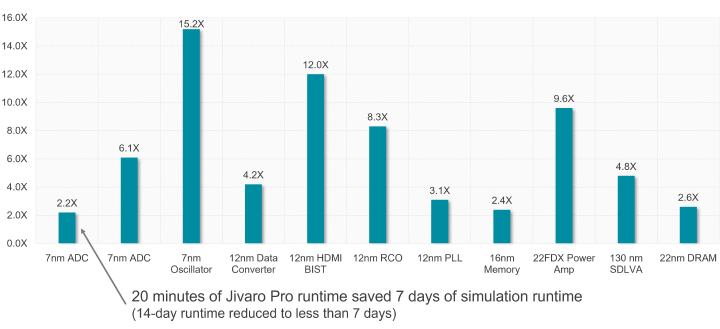 Leading IDM and fabless companies worldwide have adopted Jivaro Pro to address the challenges of parasitic reduction for technology nodes from 65nm down to 5nm. Jivaro Pro has no dependencies on the extraction and simulation tools utilized and can plug directly into any design flow. It allows complete adaptability to the flow and the type of designs or challenges, providing a single solution for all cases.

For ease of use, Jivaro Pro provides an automatic mode capability that adapts to your design. There are also over 30 adjustable parameters to enable broad control over speed and accuracy of results.
Jivaro Pro applies a patented mathematical approach to perform Model Order Reduction (MOR) to reduce parasitic complexity, and even reduces the number of active devices. In contrast to rules-based methods, Jivaro Pro allows designers to tradeoff between accuracy and reduction, with the user controlling the benefits.
Benefits
Up to 15X post-layout SPICE simulation speedup
Easy plug-n-play into existing flows
Enables running the largest or previously impossible simulations
Include power nets and metal fills in simulations for greater accuracy
Customizable parasitic reduction strategies to meet your objectives
Increase coverage via more simulations
Minimize compute resources (i.e., CPU and Memory configuration)
Features
Accepts R, RC, RCC, RLC, RLCK, controlled sources
Supports DSPF, SPEF, SPICE3, HSPICE®, SPECTRE®, Calibre® View, OA databases
Reduces temperature-dependent parasitic networks and multi-corner extracted netlists
Reduction can be applied selectively on nets, sub-circuits or paths within the hierarchy
Intuitive GUI for configuration and analysis
Jivaro Pro is compatible with all major EDA tools